As some of you may or may not know,the fabulous and diverse city 'Brighton' is home to a very large gay community and every year we celebrate that fact by having 'Gay Pride' and the theme this year was 'Pride not Prejudice'. Every year without fail I attend with all my friends whether they be gay, lesbian, strait or otherwise!!! I feel very proud to come from such a vibrant, modern, forward thinking and accepting place where you can be what you want to be and not be judged for it, you can hold hands with your boyfriend or girlfriend as a gay couple and not get stared at, whispered about or worse like you would in many other places in the UK and the world. Brighton I love you and glad your my home, I wouldn't have it any other way!! Here are a few photo's of Pride from over the years and of me trying to hold my friend in her pirate outfit,oh dear!!!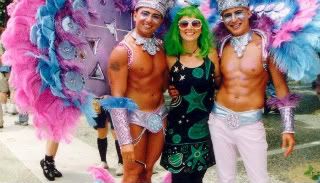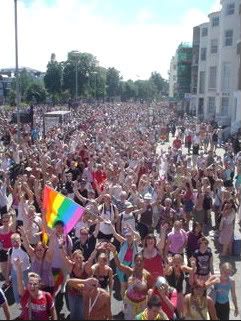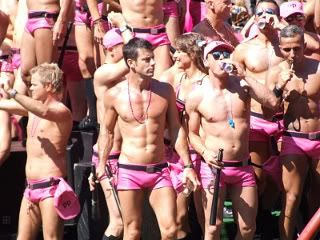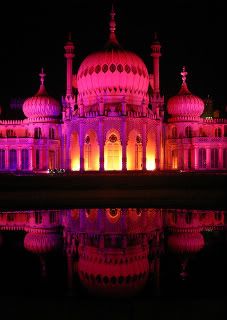 How Stunning does the Brighton Pavilion look all lit up in pink!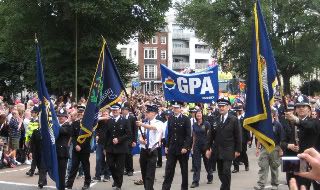 Here are the gay and lesbian members of Brighton police force marching for gay pride! We also had gay and lesbian employees of Brighton hospital and the NHS, Paramedics and ambulance drivers. Pride had floats at the parade from American Express, co-operative, amnesty international, Greenpeace with our local Green MP on the float, Gay men's chorus to name just a few.
Sorry this post had nothing to do with food, but hey it's pride!!!