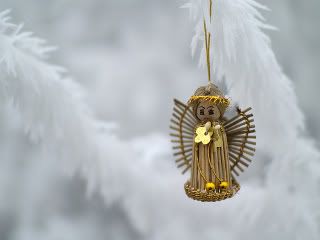 I am cooking Christmas dinner for the first time this year as it would usually be my Mum but she is currently living in Portugal on a foodie adventure so I am cooking for Mercer's family and there are 12 of them.
I'm sure it will be fine as I am one of life's obsessive list writers and have had everything planned for around a month, Ive got my Christmas and boxing day menus written down with corresponding shopping list's (don't laugh) and have already made my mincemeat for my mince pies and enough sausage rolls to feed a small country.
This year I am planning to do a rib of beef and goose, normally it would just be the goose but as there are 12 of us it's not really feasible, and of course a glazed ham on Boxing day!
I'm also going to attempt a salt caramel cheesecake, chocolate roulade, damson trifle and some Bompass and Par style jellies for the munchkins!!!
I wish you all a very Merry Christmas and hope all your culinary dreams come true!xx