Me and the BF always have steak with home-made thick cut chips, mushrooms, tomatoes and my rather lovely peppercorn sauce and the reason is because that is my BF's favourite meal and he finds it rather distressing if I suggest other ways to have our steak....Well I was naughty and didn't tell him I had bought steak and decided on making some different accompaniments to got with it.
I decided on potato dauphinoise because it's rather bloody nice isn't it and a tomato and mushroom sauce with salad on the side. And I know its not traditional to put onions in potato dauphinois but I felt like it so there you go.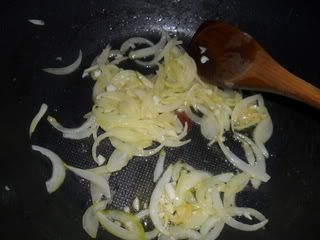 My creamy, garlicky potatoes ready for the oven
Gorgeous organic vine tomatoes
To make my sauce I chopped big vine tomatoes and sauteed them with onions and mushrooms
I then added cream and pepper to the tomatoes...yea that's right cream in my sauce and cream in the potatoes what was I thinking
God I love dauphnoise potatoes, they always look and smell so amazing
Here is the finished article, I know I have thrown tradition out the window here by adding onions to my potatoes and having a creamy sauce with the creamy potatoes and I didn't realise until it was to late that I had added cream to everything (I like cream) but it did work because the tomatoes cut through the richness and the cucumber on the side freshened things up a bit so all in all it was a nice change from the usual chips and peppercorn sauce and luckily my BF liked it but I could tell he was missing the peppercorn sauce with the sad far away expression in his eyes....