The View from the front garden of the cottage we rented, I can see the sea!!
I just spent an idyllic week with my Boyfriend and four of our friends in a place called 'St Just' in West Penwith in Cornwall and it was lovely.
We rented a 3 bedroom cottage with two double rooms for me, Mercer and the our other two friends got to sleep in bunk beds...yey!
We did lot's walking including a 7mile long walk to a place called 'Sennen Cove' which had a stunning beach and the best crab sandwiches I have ever eaten but forgot to take a photo of as I'm a greedy girl who thinks about her stomach to much and so I forgot to take pictures of rather a lot of gorgeous food I ate like: Buttermilk scones with home-made strawberry jam and clotted cream, Fish and Chips with mushy peas whilst sitting on the side of a cliff with the most stunning views out to sea, freshly caught mackerel stuffed with samphire, butter and lemon before being baked on the BBQ, big fat Cornish pasties, crab and prawn salad with aloie and bread and Cornish butter and a beautiful risotto with prawns, clams, squid, chorizo and organic chicken. I adore Cornwall and would love to live there one day but for now I am happy to just go on holiday there and eat all there yummy food.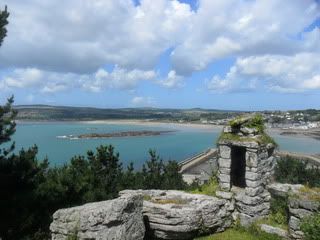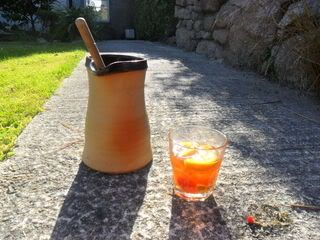 A nice jug of orange and raspberry Pimms
Thai Green Curry with local organic chicken
Prawns in Oyster Sauce that we bought off a local fisherman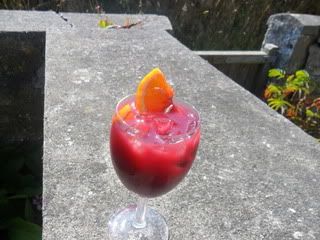 My lovely home-made Sangria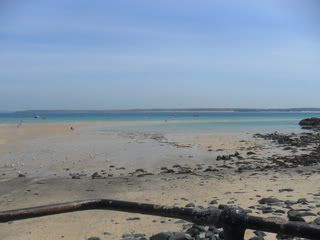 The beach just a short walk from the cottage