The weather has been really nice recently until yesterday and it all went a bit tit's up with a thunderstorm, rain and full force winds that nearly blew me over
so I felt like eating something a bit comforting and pork fillet with apples sounded like fine idea to me!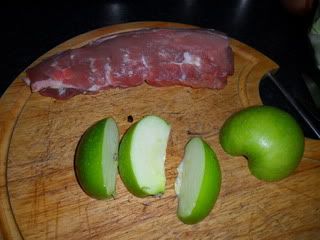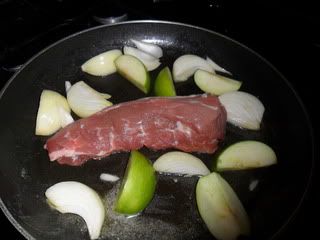 I started off by pan frying the fillet in butter with apples and onions. I also put some potatoes to boil for my bubble and squeak.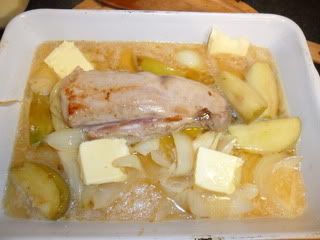 I then transferred everything into a baking dish with some more butter (because I love it!) and half a can of scrumpy cider and left it to cook for around half an hour.
I mashed my potatoes with milk, butter, mature cheddar and pepper. I also added some cabbage to the mash that I had sauteed in butter but for got to take a picture of because I am a fool.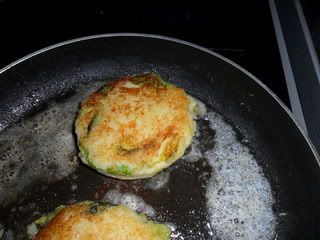 Bubble and Squeak!!!!
Here's my lovely pork when it's out of the oven.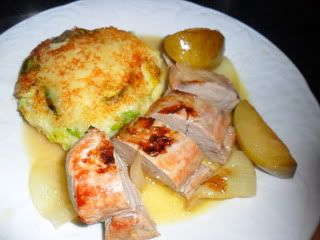 And here is the finished article and yes it was amazing and yes I did it all myself and no you can't have any......